Megger Portable Appliance Tester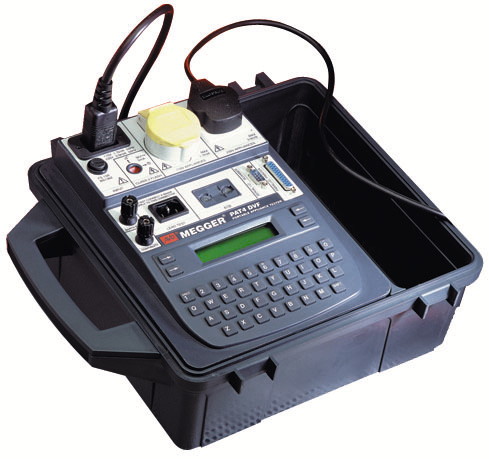 ---
Megger PAT4 DV/3 and PAT 4 DVF/3 tools are used to carry out our tests, and provide the following features:
Fast Testing MEGGER PAT4DV/3 and PAT4DVF/3

Tests 110 V, 230 V and IT equipment

Compatible with latest IEE Code of Practice

Extension Lead Testing

Integral Database

Parallel Printer Port

RS232 Communication
The MK3 Versions of PAT4 are compatible with all issues of the IEE Code of Practice for in-service inspection and testing of electrical equipment.
PAT4 DV/3 & PAT4 DVF/3 speed testing by working the way you work. PAT4 is quicker to start, test, download, and upload.
Full Appliance and Client details are stored along with test results. New Appliances may be added as and where you find them. The combination of Quick Boot, Auto Restart, Real Time Clock, Group Test Codes, Quick Check and Instant Certification will save you up to 50% of your time, resulting in increased efficiency, improved productivity and increased profits for your company compared to other testers.